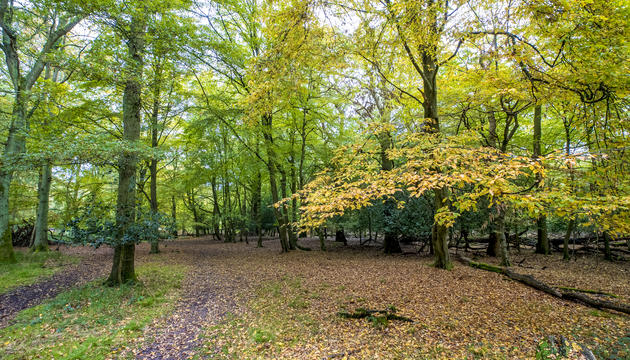 Essex Climate Action Commission issues interim report
24th March 2021 - 13:03
Essex County Council's (ECC) Cabinet formally agreed its response to an interim report by the Essex Climate Action Commission.
The Climate Action Commission was established in May 2020 in response to evidence that climate change is the single biggest issue currently facing Essex. The Commission, which is cross-party, independent group chaired by Lord Randall, presented its interim report to ECC's Cabinet at the end of last year. It is focused around key themes including: adapting to an already changing climate, transport and the built environment.
Since then, ECC officers have been reviewing the recommendations and priority areas for action – building on the extensive work already happening at pace to tackle climate change in Essex. In a meeting on 16 March, ECC's Cabinet agreed to a range of climate mitigation initiatives, that include:
a policy to transform its estate to have net zero greenhouse emissions by 2030
the creation of an electric vehicle strategy for the county
the setting up of a net zero innovation network
the annual reporting of greenhouse emissions and climate resilience measures to ECC's Cabinet.
Cabinet Members were also asked to note ECC's current programme of climate action in response to the recommendations made in the interim report.
Cllr David Finch, Leader of ECC, said:
"We are hugely grateful to the Climate Action Commission for this excellent interim report from their first six months. We know that climate change is absolutely the biggest threat facing us as a county and we continue to experience the impacts of a changing climate year-on-year with increasing levels of flooding, drought and overheating.
"As a result, we are investing heavily in measures to turn the tide of climate change and we continue to make great strides, despite the significant challenges the last year has thrown at us. This report is pushing our ambitions on climate action even further and beginning to draw the roadmap to net zero. We have a responsibility to leave a positive legacy for future generations in Essex and we remain committed to delivering on that."
Cllr Simon Walsh, ECC's Cabinet Member for Environment and Waste, said:
"I am extremely proud of the work happening at pace across the county to tackle climate change and the collective efforts of not only ECC, but our partners.
"We are already building net zero school buildings, with plans to take forward a further nine school projects which will be low-carbon or net zero. We are already converting our streetlights to LED and we are already using innovative low carbon techniques, such as Leaky Dams and Natural Flood Management.
"By the end of this current planting season, the Essex Forest Initiative will have planted more than 36,000 trees with farmers, charities, city, districts and borough councils, exceeding the target of 25,000 trees by a huge 48 per cent.
"We worked with our city, district and borough partners, to secure over £800,000 to install energy saving measures in 80 low income homes across the county by the end of June 2021 under the Green Homes Grant Local Authority Delivery Scheme.
"However, we know there is more we can do. The interim report from the Climate Action Commission will help to guide us as we build on these efforts. The recommendations agreed today mark our ongoing commitment to addressing climate change now and in the longer-term."
The final report from the Climate Action Commission will be published in summer 2021.  Cabinet papers are available here.