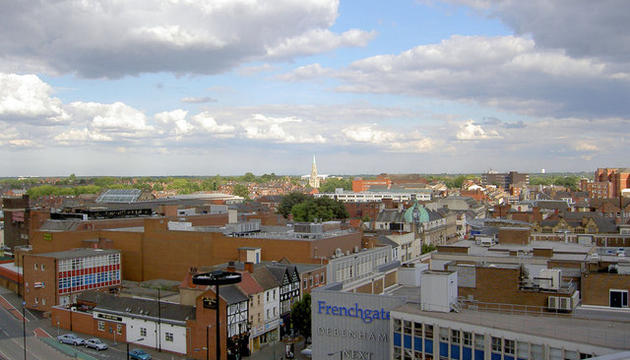 Doncaster Climate Commission publishes positive interim report with ambitious 2030 climate change target
6th July 2020 - 16:02
Doncaster's Commission on the Climate and Biodiversity Emergency set up by Mayor Ros Jones and chaired by Ed Miliband MP has published its first statement on the progress made.
A Climate and Biodiversity Emergency was unanimously backed by Full Council in September 2019 and the Commission established to set targets and actions for the whole borough which puts Doncaster as a frontrunner for tackling climate change.
The Commission has followed the Intergovernmental Panel on Climate Change and the UK government's own advisers, the Committee on Climate Change, in looking at:
reducing the emissions of the 'greenhouse' gases such as carbon dioxide from fossil fuels that are causing the atmosphere to heat up;
the likelihood of more frequent and extreme weather conditions we will have to prepare for; and
the loss of nature that is contributing to climate change and how this can be turned-around so that nature helps to provide part of the solutions we need for a better future.
The Place-Based Climate Action Network (PCAN) has been supporting the work of the Doncaster Commission through Dr Alice Owen of the University of Leeds, who leads PCAN's integrated business platform. The PCAN team at the University of Leeds headed up by Prof Andy Gouldson has also produced a carbon roadmap for Doncaster, findings of which are included in the report.
Key findings
In its interim report, the Commission is proposing that:
Doncaster should deliver an 85% reduction in greenhouse gas emissions by 2030 and achieve net-zero emissions by 2040, in line with the Sheffield City Region climate plans
Good climate change actions can have a positive impact on the local economy and offer major benefits for residents' quality of life and health across the borough
Everyone in all our communities needs to be involved – there is a lot we can all do to contribute
Homes and business premises will need to be much more energy efficient
The energy we use will need to be from renewable sources rather than from fossil fuels
Travel will need to be with electric vehicles, and more cycling and walking
We need more nature such as woodlands, street trees and flower-rich grassland in parks and gardens but also in our town centres
We need to protect and restore Doncaster's precious peatland to prevent the repeat of the recent fires at Hatfield Moor which release many tonnes of carbon dioxide back into the atmosphere.
This interim report shows the positive progress the Commission has made and is a stepping stone to the full Climate Strategy recommendations it will publish later in 2020.
Biodiversity benefits
The council, Team Doncaster partners, residents, community groups and other key stakeholders have been helping move this crucial work forward despite the COVID-19 pandemic.
The COVID-19 crisis has been incredibly challenging for local communities but it has seen people get back to nature through more walking and cycling. It has also led to more natural habitats forming with new wildflower areas developed supporting bees, birds, butterflies and other wildlife and fauna.
With lots of positive feedback from residents and the known benefits getting out and exploring these natural environments can have for people's health and wellbeing, the council is looking at changing its mowing regimes to enable appropriate species-rich grasslands and verges to continue to blossom as ecological habitats. This will enhance biodiversity across the borough and is another positive example of how the climate agenda is already being supported. 
Green transition
Ros Jones, Mayor of Doncaster, said: "Climate change is a serious issue that we are determined to address with positive steps that will make a real difference for future generations. This initial report shows the great strides we have already made and how committed we are for Doncaster to lead the way on the climate change and biodiversity agenda.
"The final report will set out a clear route for Doncaster to do its bit in safeguarding our planet and help create thriving communities across our borough. Together we can and will make Doncaster a flag-bearer for climate change." 
Ed Miliband, MP for Doncaster North and Chair of the Commission, said: "Tackling the climate emergency whilst improving the quality of life for all Doncaster residents is our number one priority. I am determined that Doncaster's Climate Change Commission will help to develop ideas and policies to bring about a rapid green transition that is fair and just.
"This report is about jobs, air quality, and better green spaces. It's about a better life for residents not just avoiding disaster.
"Climate change matters because of the legacy we will leave to our children and grandchildren, but it also matters because we can create a much better economic future for people across our town by tackling it."
The interim statement is available on the Team Doncaster website: www.teamdoncaster.org.uk/the-commission
Image: High Street and Frenchgate shopping centre (Wikipedia)